Junior School
St John's Grammar
St John's Grammar's Junior School offers a unique experience where every child learns to soar.
The Junior Campus places great importance on the teaching of numeracy and literacy. Our Differentiated Learning Programs from Reception to Year 6 offer small, targeted learning groups based on learning ability to teach foundational literacy and numeracy. All students are supported and engaged in their learning through these programs with classroom teachers supporting mainstream learners, and students needing extra scaffolding or extension supported by SSOs and specialist subject teachers.
Agency-based learning is threaded throughout all year levels at the Junior School, with increasing opportunities to explore and extend in the final two years of junior schooling. Our Friendology program is a unique aspect of our Wellbeing Program at the Junior School, helping students to navigate friendships and develop robust social skills, and signature experiences at each year level offer an enticing and exciting initiative or project to enhance learning. Complementing our core curriculum, specialist teachers share their expertise in a range of areas from Art through to Digital Technology, Science and more.
We nurture a strong sense of community at the Junior School and provide a range of ways for families to connect, observe and be involved in their child's schooling experience.
To read more about the initiatives at each year level, click on the relevant button below.
At St John's Grammar School, we champion an inclusive environment where every student receives tailored support to meet their unique learning needs.
Our highly qualified teachers are skilled at providing experiences that are engaging and relevant and are backed by a rigorous process of planning and review. Our core curriculum merges traditional academic subjects with equally important practical, spiritual and creative learning.
Our key learning areas are Literacy, Numeracy, Humanities and Social Sciences. Students are taught by specialist teachers for subjects including Wellbeing, Science, Health & Physical Education, Music, Art, Indonesian and Digital Technology.
The syllabus is underpinned by brain-based learning theory and thinking skills so collaboration and being an active participant in the learning journey is woven throughout each day.
Enhancing our curriculum are several special programs to expand learning opportunities and provide individualised learning initiatives. These include our Innovative Agency Framework, Differentiated Learning Programs and the friendology focus of our Wellbeing Program.
A comprehensive Extra Curricular Program offers fun opportunities from Reception.
St John's Grammar School's Junior School sport provides a range of valuable benefits for students.
The advantages of sport participation reach beyond physical fitness, it also assists with character building and the cultivation of lifelong skills such as teamwork, discipline and perseverance.
We offer two main seasons – Summer (Terms 1 & 4) and Winter (Terms 2 & 3) and students can nominate up to two sports per season as long as the games don't clash.
Training sessions are generally held on the Junior School Campus, either before or after school, or during break times. Matches are generally held after school or on weekends, depending on the sport. 
We encourage parent participation through coaching and team manager roles. 
More information about the range of sports on offer, and sport nomination forms can be found on our Extra Curricular page.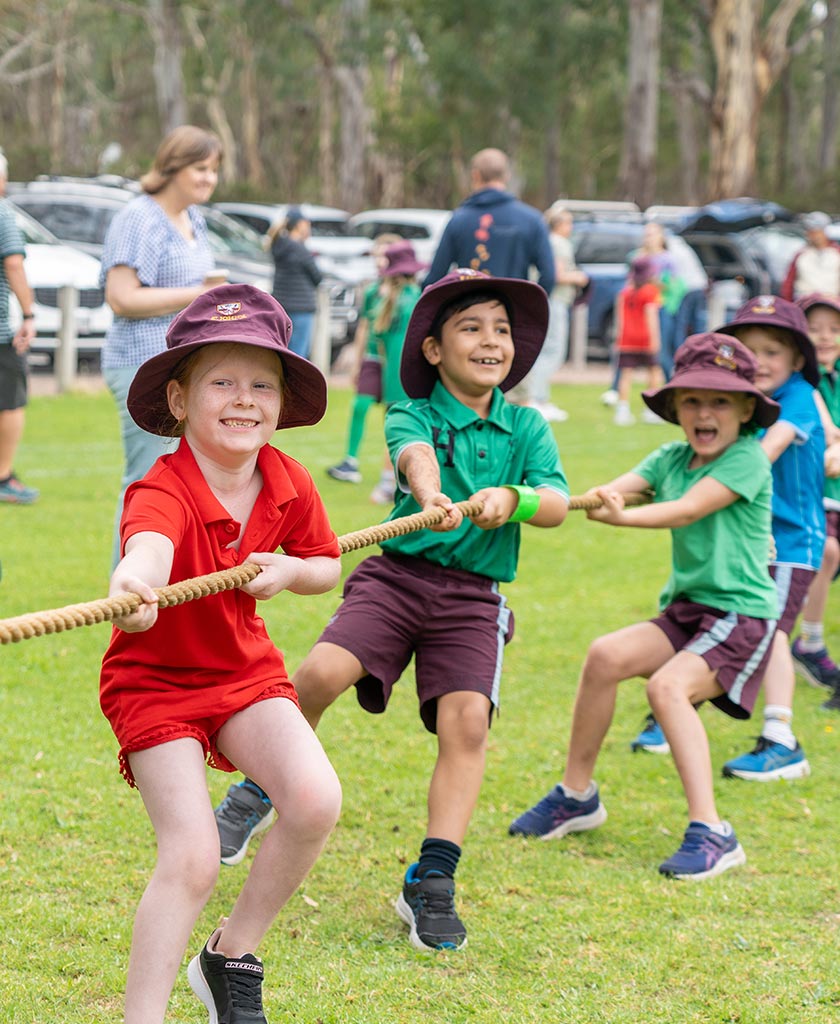 Instrumental Music Tuition
Music plays a crucial role in St John's Grammar School's education and development of students.
It offers numerous benefits that enhance their academic, emotional, and social growth. Recognising this significance, the School provides individual music tuition at both the Junior and Secondary Campuses. We offer a diverse range of musical instruments for students to choose from, ensuring that they have the opportunity to explore their musical talents and interests.
Instrumental lessons are held each week during Term. These generally take place during school hours on a rotating basis so that students do not miss the same subject lesson each week. However, special arrangements may be made for before or after school lessons where convenient for the tutor. Fees are to be discussed with the relevant tutor. Each student who enrols for instrumental/voice lessons at school is expected to attend all lessons.
Junior School Extra Curricular
A variety of options are available to suit a broad range of interests
In addition to Sport and Music, St John's Grammar offers a variety of extra curricular options from Reception to Year 6.
With a variety of options – everything from academic pursuits and challenges, through to special interest groups, leadership and lunchtime clubs – our extra curricular program has something to offer everyone.