Meet our Team
The International Student Coordinator, Jo Zhang, oversees the International Student Program and supports all international students at School. Jo understands the concern of parents and the special needs of international students living away from home in a different cultural setting.
She provides various events to encourage international students to achieve their full potential. Her language ability helps parents, students, and staff communicate without a language barrier.
The International Student Program is supported by a number of other staff members and students such as the Deputy Principal and Head of Senior School, and student leaders.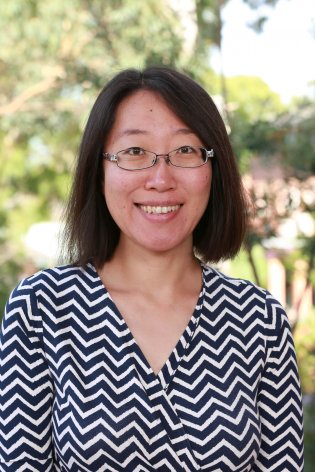 Jo Zhang
International Student Coordinator and Chinese Teacher
My name is Jo Zhang, and I am the International Student Coordinator and Chinese Teacher. My role involves screening and enrolling new students, matching them with host families, as well as helping them settling in the new environment. Also I communicate with parents through emails, WeChat or personal visits. In my Chinese classes, not only do I introduce the students to the Australian way of learning, but also to the cultural facts in a language they understand. My aim is to create a positive group of international students, assist them to reach their potential and happily study and live in Adelaide.
I completed high school and Bachelor degrees (Economics and Commercial Law) in China, then went to UK for postgraduate study. I had also worked in the international education industry in Shanghai before I came to Australia in 2008. This is my ninth year working at St John's Grammar School. All of these experiences enable me to understand the difficulties and challenges faced by international students. Through various programs and activities, we help them settle in and become independent.
St John's Grammar School provides a supportive environment for international students, and I hope to assist everyone to Learn to Soar.
Jo can be contacted on jzhang@stjohns.sa.edu.au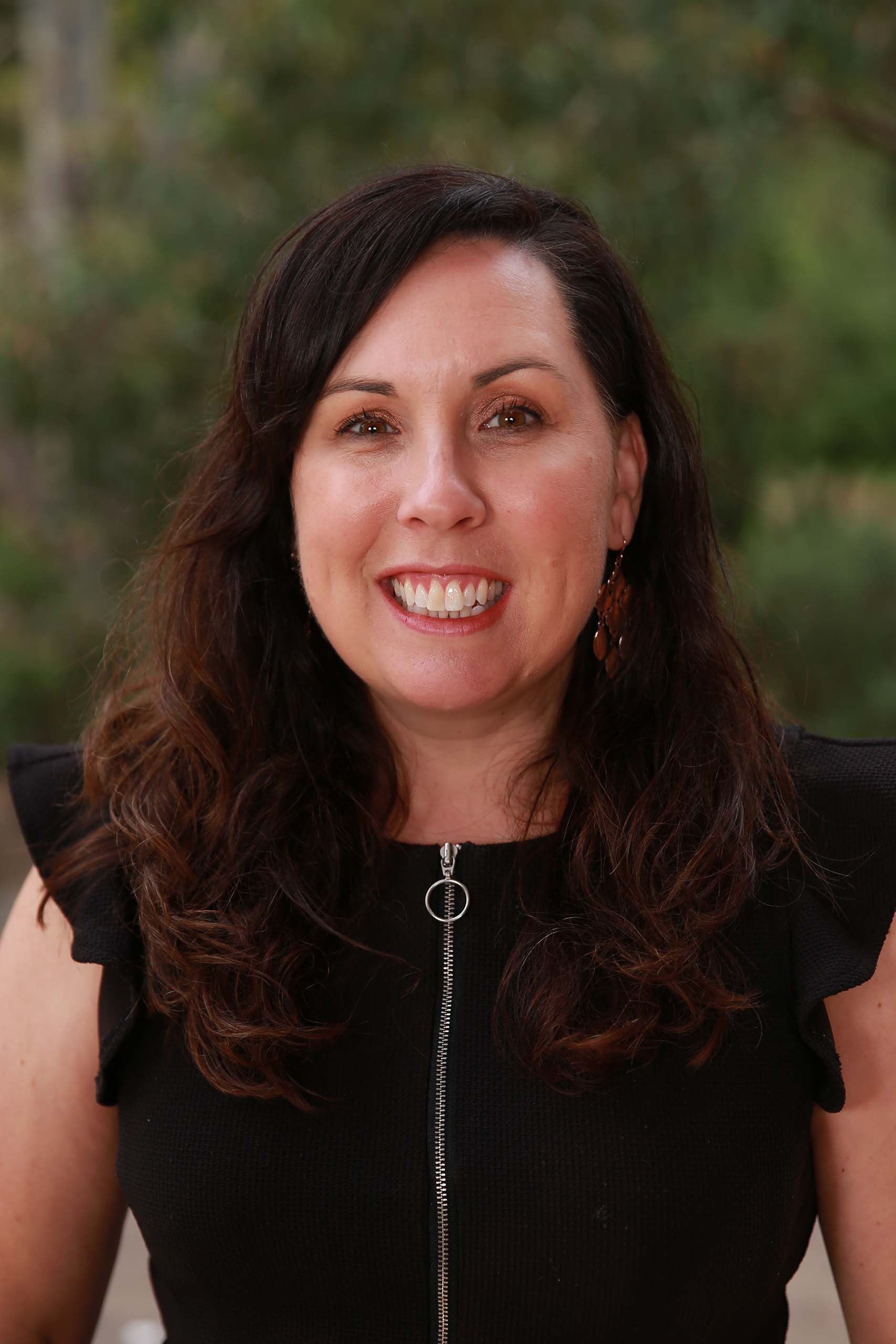 Catherine Emmerson
Deputy Principal
Hello, my name is Catherine Emmerson and I am the Deputy Principal.
My main role in the program is to oversee each International student's schooling progress and to ensure that they are all making the most of their opportunities and integrating well into our school community. I work closely with the support teaching staff to meet the needs of our International guests.
At St John's Grammar, we strive to provide an opportunity for International students to integrate with Australian students allowing them to develop strong connections and feel that this is their home. We also provide a rigorous education, allowing students to access Universities around the world.
International students provide a wonderful diversity to our student population that we seek to celebrate. We teach Indonesian, Japanese and Chinese and we have exchange students from across the globe. A number of events and activities are planned including International week, Chinese New Year celebrations, Cultural Sharing Days, Asian Sport's Day, Youth United Nation Forums and beach days.
We have developed an International hub – a place where our International students call home in their school with study facilities and social areas. A number of tutors and mentors visit the hub every day to offer support to our International students.
Catherine can be contacted on cemmerson@stjohns.sa.edu.au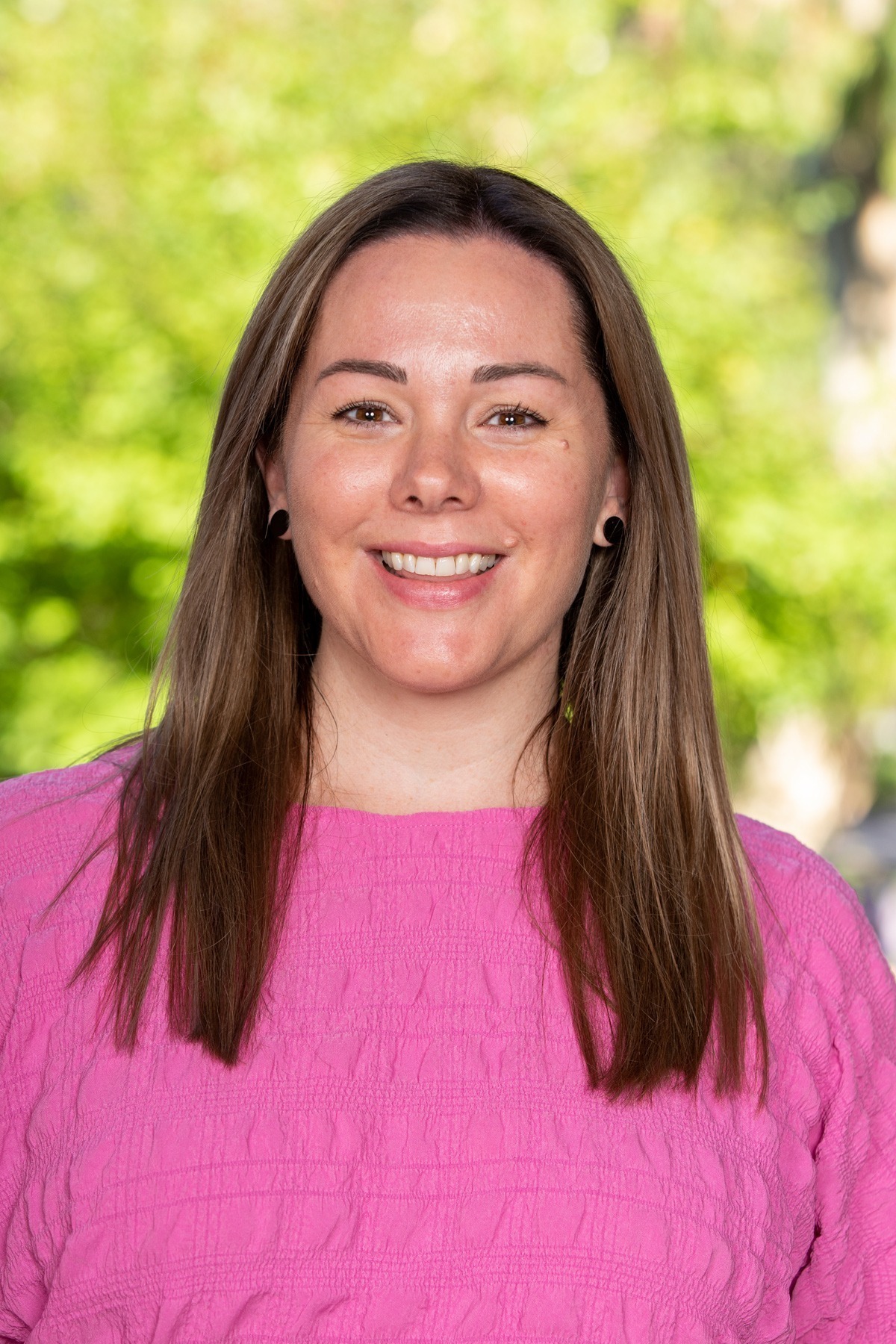 Candice Flinn
International Student Services / Homestay Coordinator
My name is Candice Flinn and I am the International Student Services Officer and Homestay Coordinator at St John's Grammar School.
My role includes working closely with the International Student Coordinator to support and handle all administration needs for the International Student Program. This includes working with Education Agents to assist with student enrolment, coordinating the arrival of new students and matching and placing students with our wonderful host families. I recruit suitable host families for both long and short term students to ensure all students have a safe and nurturing environment from the moment they arrive.
I enjoy working with students, host families and the School to ensure everyone's needs are met and looked after.
Candice can be contacted on cflinn@stjohns.sa.edu.au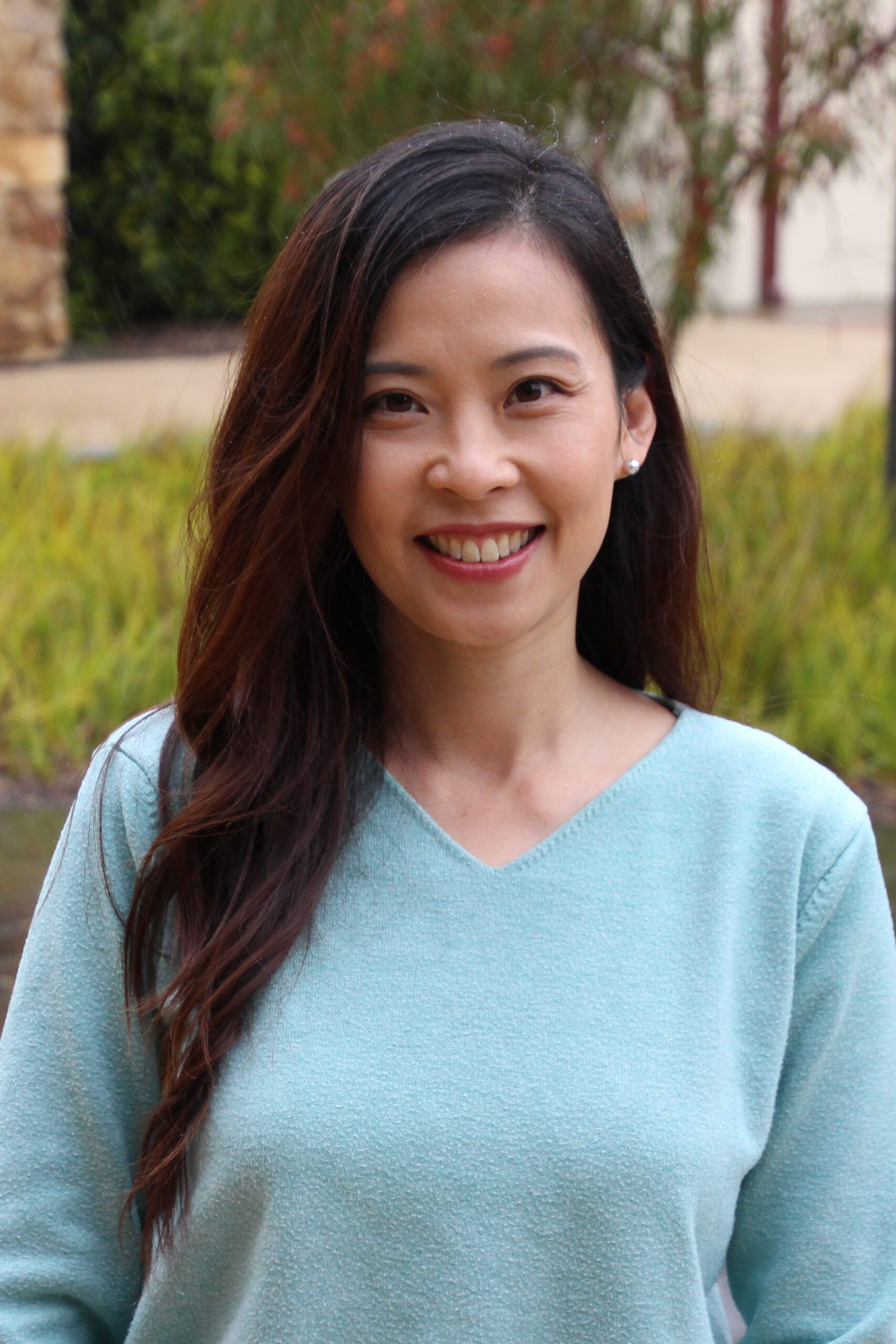 Maggie Li
International Student Mentor
Hello. My name is Maggie Li. I am from Hong Kong and I am fluent in Cantonese, Mandarin and English. I am an International Precinct Mentor at St John's Grammar School. My role is to provide support and care for the international students with a particular focus on wellbeing and mental health.
I visit the school's International Hub regularly to offer support and organise meetings with students to ensure they are happy, progressing well and making the most of the many opportunities placed in front of them.
I immigrated to Australia 10 years ago. This experience has given me a deep insight into the challenges facing students as they integrate into a new school whilst learning a new language and a new culture. I am also a host mother for one of our international students. In my mentoring role, I help St John's Grammar international students develop the essential skills of independent study, thinking and living.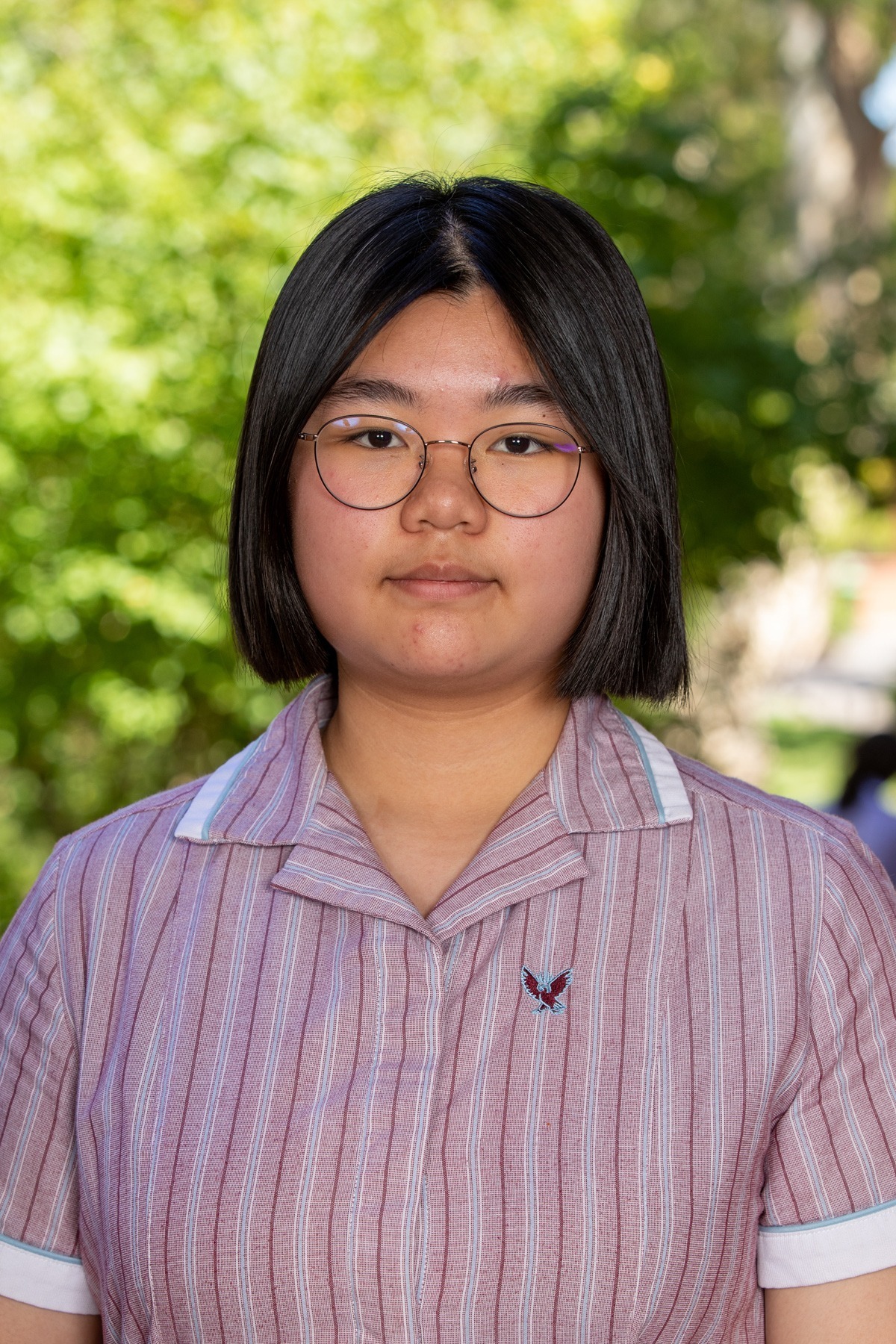 Pui Lam (Prudence) Cheung
International Student Captain
Hello, my name is Pui Lam (Prudence) Cheung and I am an International Student Captain for 2023-2024.
Originally from Hong Kong, China, I am in Year 11 this year. I am described by many of my friends as a switched-on and brave person. At St John's Grammar School, I have the opportunity to meet people from a variety of backgrounds and gain a lot of different experiences.
Studying at St John's Grammar has broadened my horizon. I made many local friends. I also joined school sports teams and played basketball, volleyball, and even hockey for the first time.  It is about learning new skills and trying new things.
My goal as an International Student Captain is to help international students learn the Aussie culture and fit in. In order to make international students feel comfortable, I hope to help them learn about our culture without feeling intimidated by it. In addition, I will always be available for international students and for all students who wish to attend our school.
As a student advocate, I will work with the school to provide a supportive and respectful environment for international students.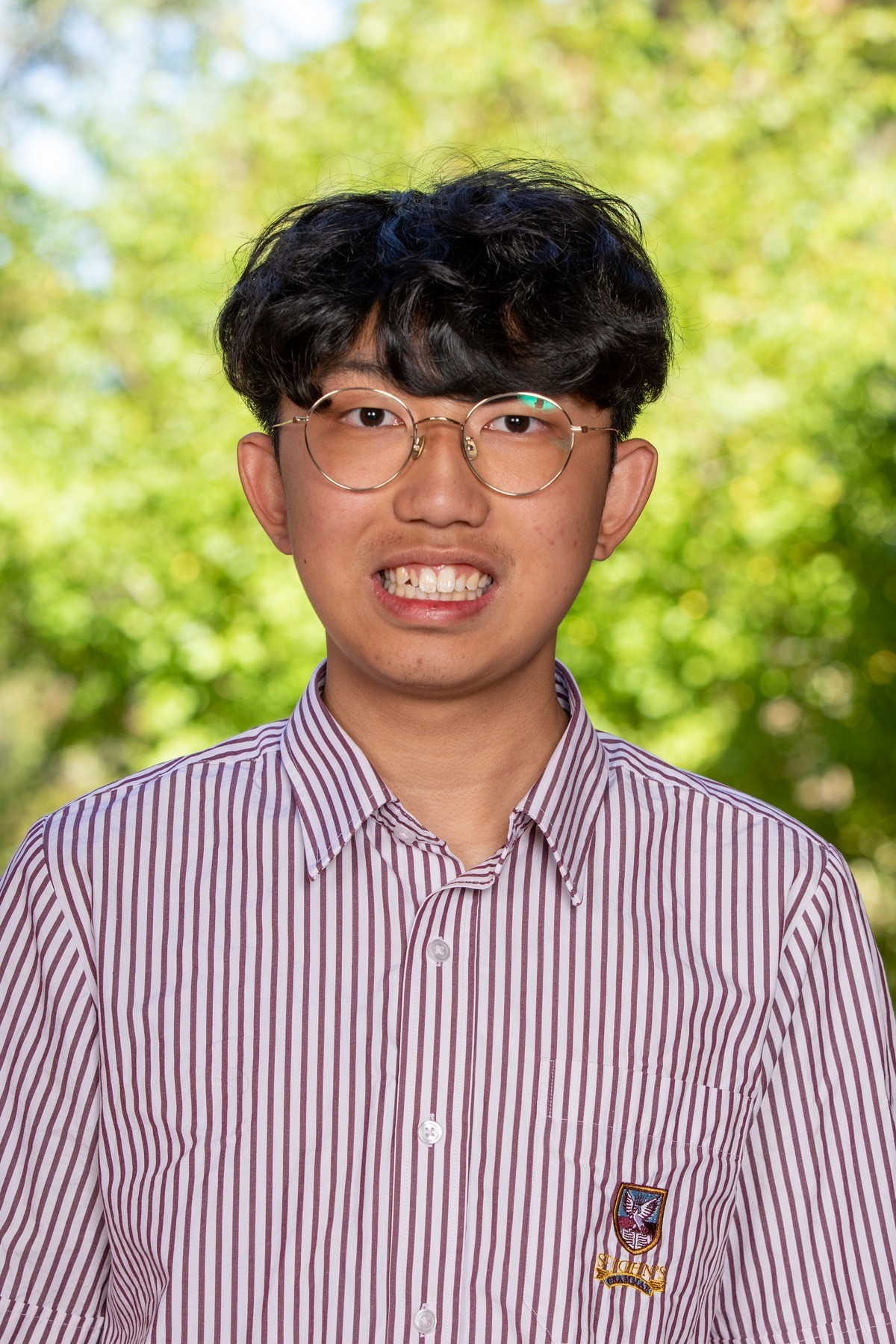 Shiu Ngai (Adrian) Li
International Student Captain
Hello, my name is Shiu Ngai (Adrian) Li and I'm an International Student Captain for 2023-2024.
I come from Hong Kong, and I'm currently studying at Year 11. I really enjoy studying here at St John's Grammar School, as it gives me an opportunity to meet new people from different backgrounds and meet new local students to make friends. I've been playing the violin in the Secondary Orchestra, and I play basketball and swimming. Studying at St John's Grammar helps me relax, and lets me step out of my comfort zone and meet new people.
As a new International Student Captain, my main goal is to bring a closer relationship with the local students by organising and supporting activities such as sports events. Some students may be anxious about travelling internationally to study at St John's Grammar, but I will be here to help you if you are worried about communicating with the local students.
I will do my best to make the St John's Grammar's International community a comfortable and relaxing environment for our future International students.