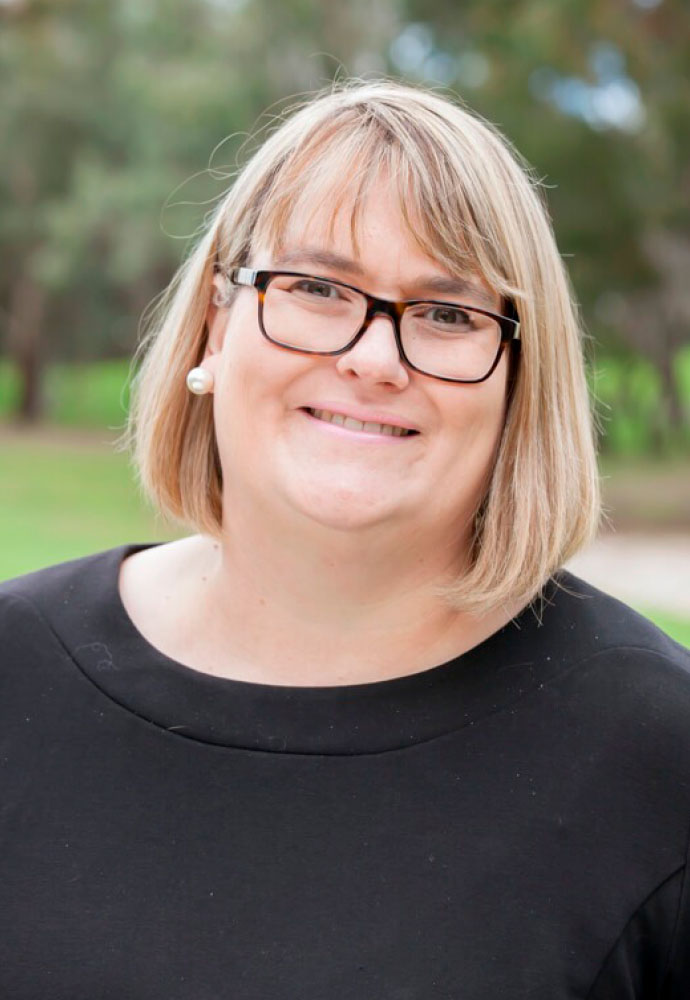 Katie is a passionate and award-winning educator in the tertiary education sector. Her current career focus is on learning and teaching methodology with an emphasis on best practice in the area of blended learning and pioneering ways to transfer knowledge that integrates face-to-face student contact and the utilisation of technology in an online learning environment. She is an International Advisory Board member and reviewer within her field of specialisation within academia.
Prior to her current role, Katie held a range of senior leadership and management positions in Health and has been part of leading edge state-wide initiatives to review corporate processes and achieve productivity improvements. Given this she is particularly equipped in areas such as human resource management, risk management, corporate governance, strategic planning, consumer engagement, process and system redesign. She now utilises this experience and teaches undergraduate and postgraduate students in topics such as health leadership.
Katie has dual degrees, one being in education, as well as Masters qualifications. Committed to lifelong learning, in her 'spare' time Katie is also currently completing a PhD. which has a focus on systems improvement and technology in learning environments. She is also an active mentor to undergraduate and senior school students in areas such as the transition from school to university and successful lifelong learning strategies.