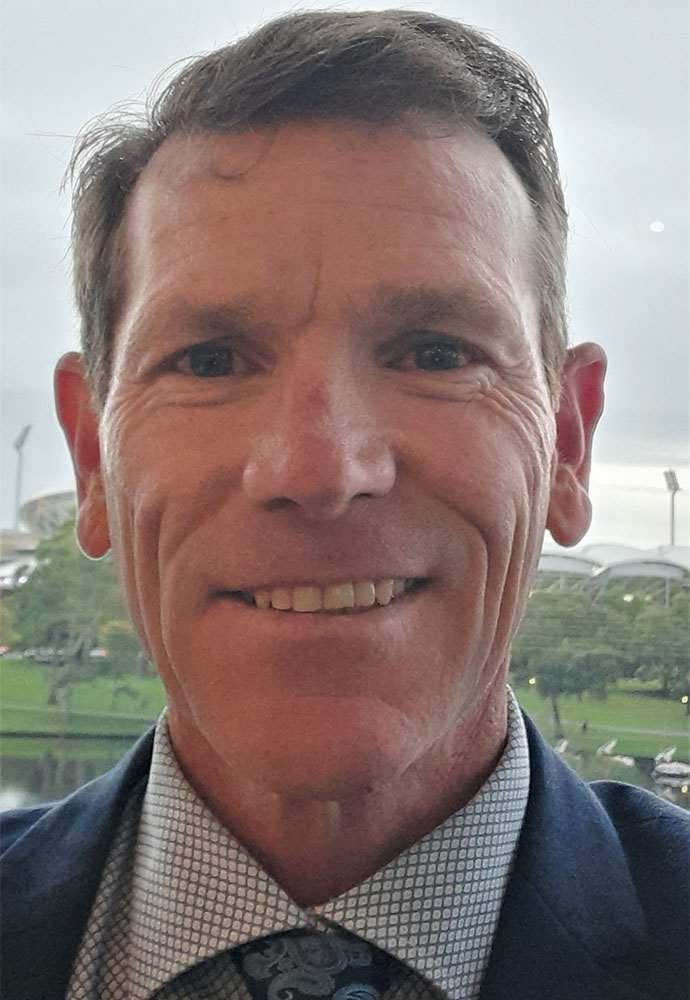 Fraser Keegan is a highly accomplished professional who brings a wealth of experience and expertise to the Board. Joining in 2022, Fraser's diverse background and passion for innovation make him a valuable asset to the team.
Currently, Fraser holds a crucial role as the manager of the Innovation portfolio at the Commission on Excellence and Innovation in Health (CEIH). In this capacity, he leads healthcare improvement initiatives by championing the adoption of innovative practices and technological advancements. His dedication to driving positive change in the healthcare sector is evident in his strategic approach and ability to implement impactful solutions.
Prior to his current role, Fraser made significant contributions in the Department for Education, overseeing the deployment of the Physical Education Physical Literacy Project (PEPL Approach) and successfully managing the SA Right Bite program across the state. His career in public health has seen him hold various state program manager positions, influencing government policy on physical activity and obesity prevention at the local and state levels.
Beyond his professional endeavours, Fraser has a rich background in sports. As a former semi-professional footballer and a professional coach in men's and women's leagues, he brings a unique perspective to the Board. His dedication to coaching extends beyond elite levels, as he has volunteered his skills to schools and community clubs, nurturing the development of young athletes.
Leveraging his qualifications and experience in master planning for recreation, sport, and open-space, Fraser is deeply committed to outdoor learning. He passionately advocates for the value of outdoor play in fostering holistic development for children.
Fraser's multifaceted background, unwavering dedication to innovation in health, and advocacy for outdoor learning make him an invaluable asset to the Board. His expertise and influence contribute to the strategic direction of the organisation, ensuring its continued success in creating positive impact and driving positive change.