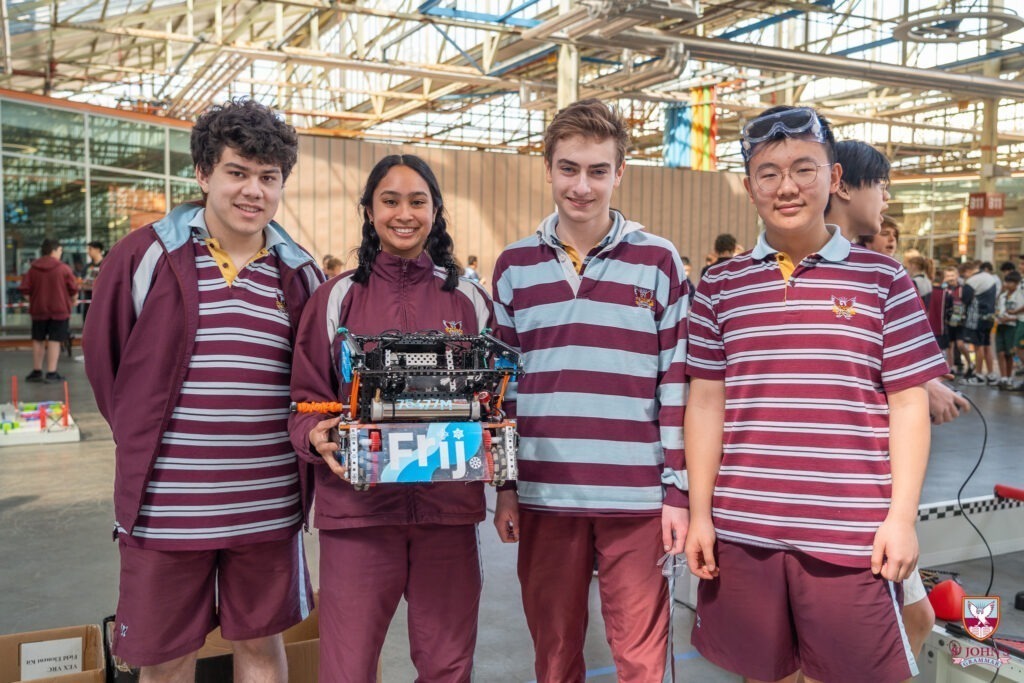 St John's Grammar School
joined forces with
Pedare Christian College
in September to host a massive VEX Robotics Competition at the
Tonsley
Innovation
District
.
Our talented Eagles were in fine company as 350 students attended from across the state, representing dozens of schools and making this the biggest event of its kind in SA (only pipped in size by the actual National Championships that this event leads towards).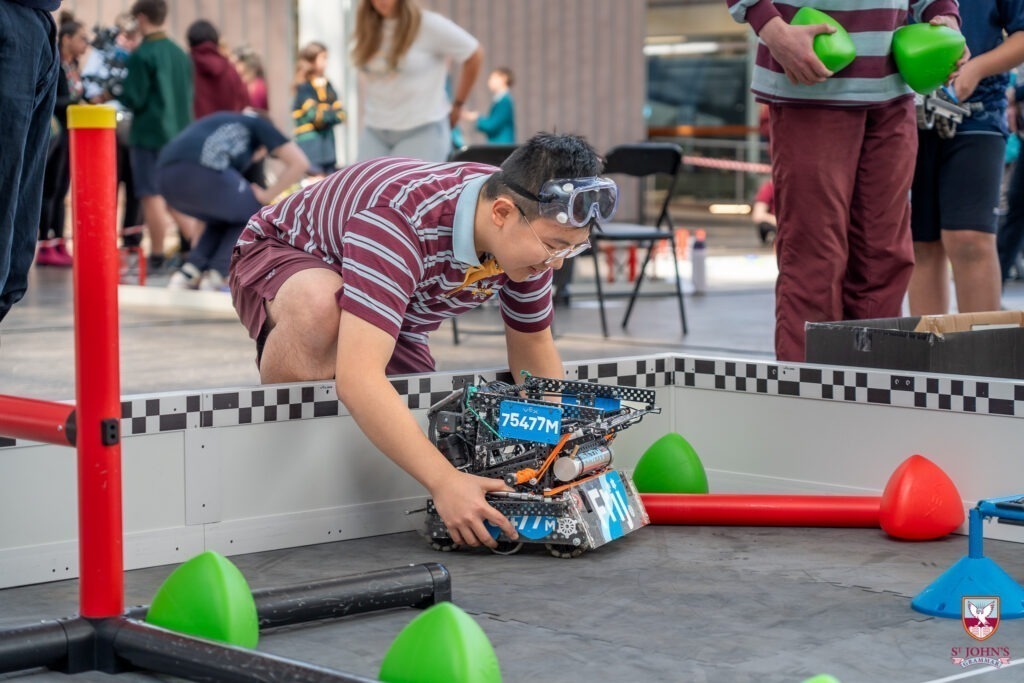 In the presence of a number of special guests representing local businesses and leaders in innovation, our students (team members and volunteers alike) were complimented for their attitude, helpfulness, and manners… which is not only a delight to hear, but helped us remain a little humble when accepting all the awards we won!
The endless tinkering during lunchtimes over the year paid dividends when our senior team took out the top honours of 'Skills Champion', 'Tournament Champion', and the award with the most prestige, the 'Excellence Award'!
Aside from the technical achievements, it was very rewarding to see students from across SA working together, even when locked in fierce competition. There were tensions when allies needed to be chosen, more tension when a finals disqualification was challenged, and the ongoing stress of fine-tuning last-minute programming and cog repairs, but the spirit of friendship and professional respect was a clear note ringing through the whirring of pulleys and the hubbub of the crowd.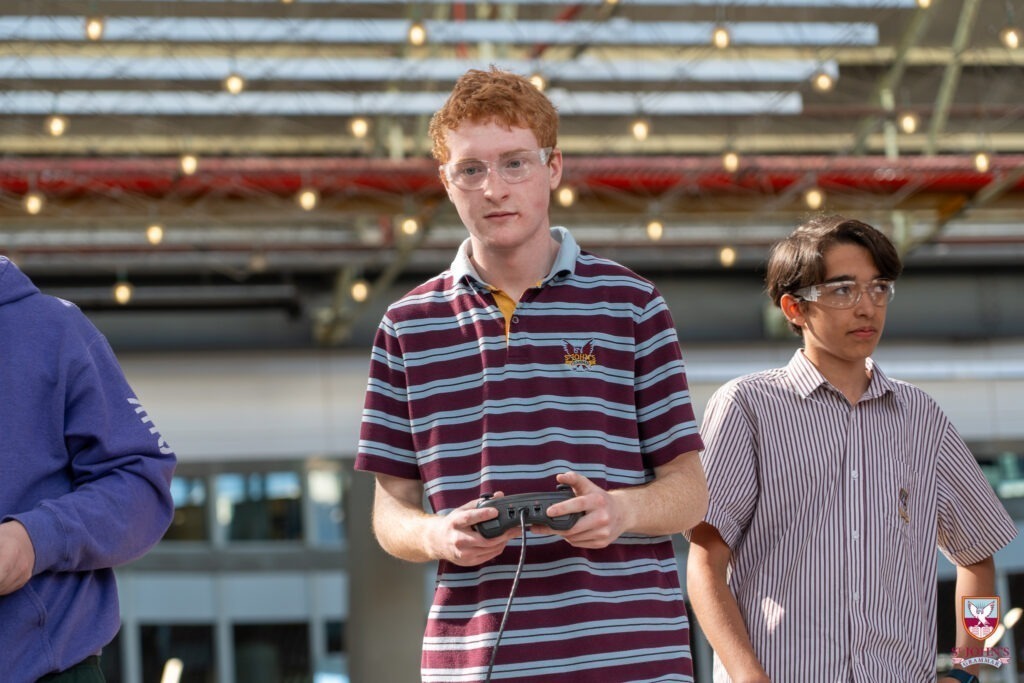 We now look forward to the State Championships in October, and a chance to compete in the Australian National Championships in December – cementing St John's Grammar's place at the top of the robotic uprising!

This photo album
on our Facebook page shows more pics of the St John's Grammar teams at work, but also includes photos we took of other school teams in attendance (all part of the extra mile we throw in when hosting an event like this!). Bleep-bloop-whir….goal!!