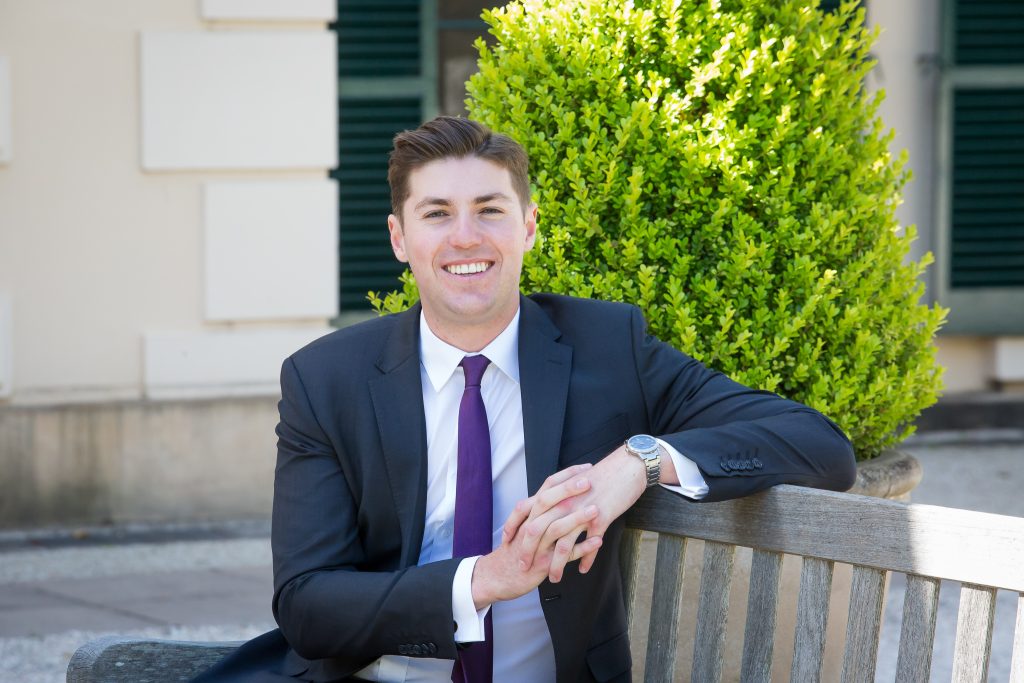 For the second time in St John's Grammar School history, one of our alumni has been awarded the oldest (and possibly most prestigious) international graduate scholarship in the world – the Rhodes Scholarship!
The School is very proud to share the news that Oliver Douglas (Class of 2018) will now join the esteemed list of Rhodes Scholar winners, which includes Nobel Prize recipients, global leaders including Prime Ministers and Presidents of numerous countries, acclaimed writers, scientists, philosophers, filmmakers, and many other luminaries in their fields (such as our first Rhodes Scholar winner, the Class of 2005's Josh Makepeace!)
Established in 1903, the Rhodes Scholarship is a fully funded, full-time, postgraduate award that enables talented young people from around the world to study at the University of Oxford. Awarded on the basis of outstanding intellect, character, leadership, and commitment to service, the Scholarship supports students who demonstrate a strong propensity to emerge as 'leaders for the world's future' – a path we are very pleased to have had a role in shaping.
Oliver is currently completing his fourth year of a Bachelor of Arts (Honours) majoring in history at the University of Adelaide.
He has previously received the Lynda Tapp Prize and the John F. Kennedy Memorial Scholarship, among other academic prizes.
"At Oxford, I intend to undertake a Master of Studies in History," said Mr Douglas. "I will focus on the strand of 'Modern British History since 1850' so I can examine the functioning of British democracy when it faced serious challenges during the nineteenth and twentieth centuries."
Following the Master of Studies, Mr Douglas plans to explore British democracy and its challenges in greater depth through a doctorate in the Faculty of History. "Through my studies and later career, perhaps as an academic or public servant, I intend to strive to contribute to strengthening democratic institutions wherever and as best I can," he said.
Congratulations Oliver! You are an excellent ambassador for us as you soar through life, and we are proud to see how far you've flown since your time here at St John's Grammar School.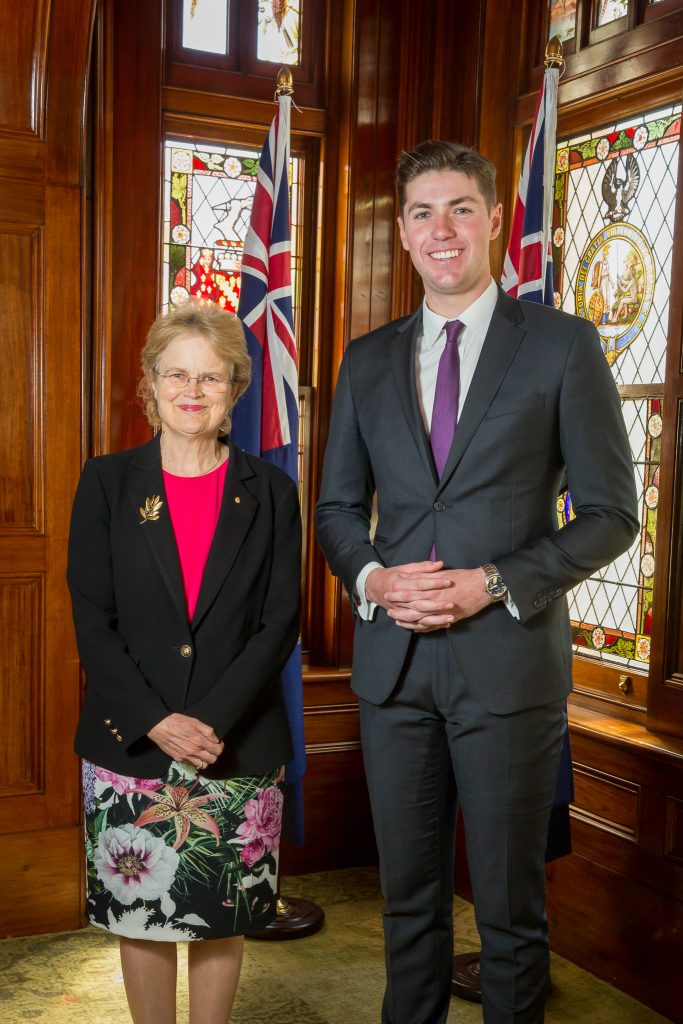 Picture: The Governor of South Australia, Her Excellency the Honourable Frances Adamson AC, with St John's Grammar School Old Scholar, Mr Oliver Douglas.